Blazers can dress up any type of shirt. Whether it be a fitted dress shirt, a polo, or even a v-neck tee; the blazer brings the outfit together and commands a different level of respect. Outside of ensuring the blazer is the correct fit (see ), one mistake an amateur might make involves the use of the blazer's buttons. Yes, there are "buttoning rules" for a two button jacket.
The right way to button a two-button jacket is to fasten the top button while leaving the lower undone.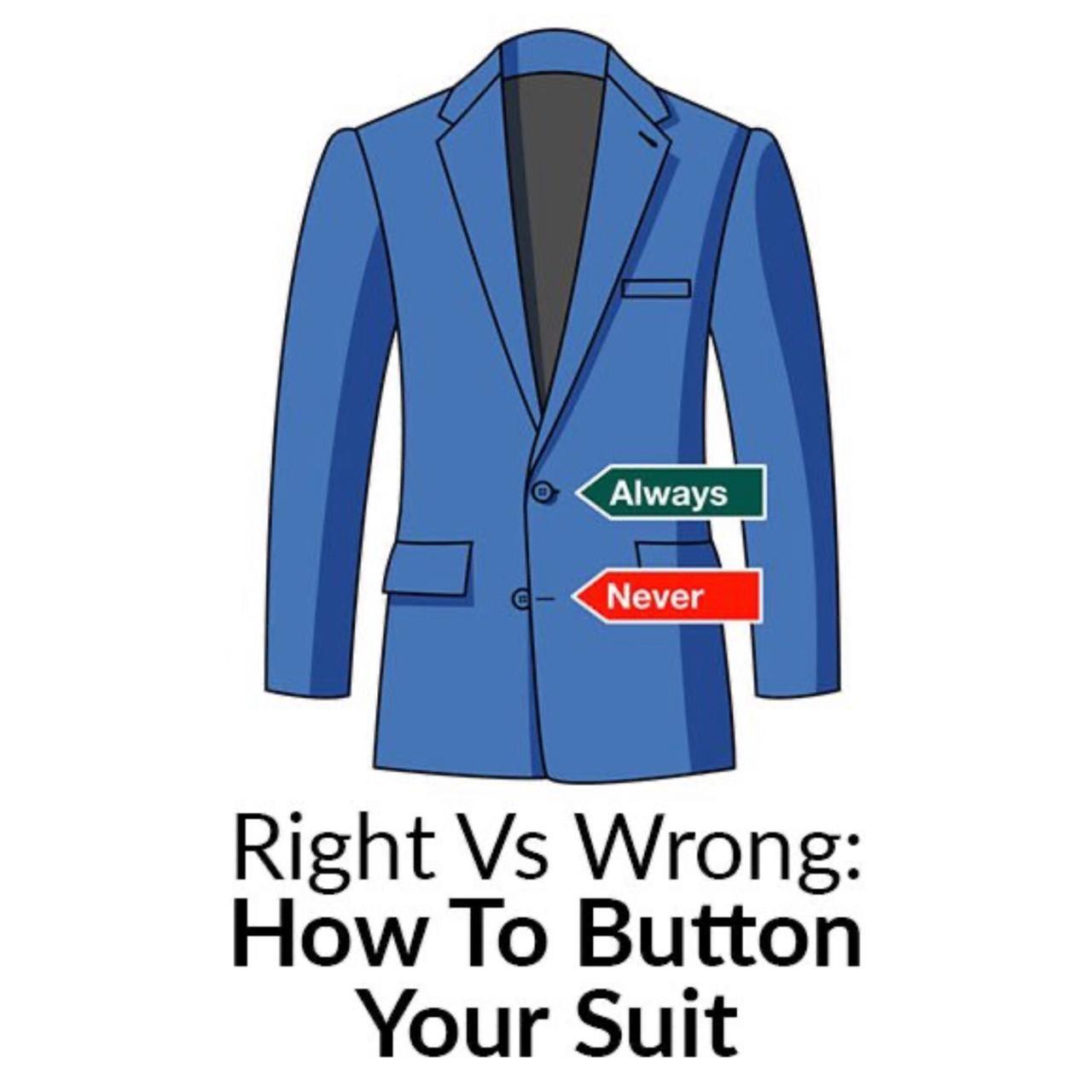 The top button on these jackets should ALWAYS be buttoned when standing. Unbutton the jacket only when sitting down to avoid creases. Fasten it again as soon as you stand up from your seat.
NEVER button the bottom button.
If you do, it will make you appear as though you don't know what you're doing and add an extra fifteen pounds by the widening illusion your jacket creates.
– Your Big Bro